What people are saying about Folder Guard
---

I have spent a long time checking dozens of software products to find really good folder/file/program lock software. What do I like about your product? It has such easy disabling/enabling facilities through a 'hot key'; is warns you with a flashing icon that all your protected files are unprotected; it has useful shutdown and protect features like switching in when the screensaver activates; the ability to hide files is a feature of many products, showing the file as 'empty' seems to be unique to your product. One of the key features I like is the ease by which you can allow 'trusted' programs to access the protected files, e.g. an internet backup tool called 'Carbonitie'.
What don't I like? The terrible 'hole' which would enable a user to log on in safe mode and access files which are no longer protected. True you tell users how the files can be protected in safe mode but you issue such dire warnings of the consequences that the faint of heart might go look elsewhere and 3end of using an 'inferior' product because it makes no bones about protecting in safe mode as well. However, I followed your instructions and inserted the two suggested keys into the Registry and it worked! Like a dream! No problems! I think you need to think seriously about plugging the safe mode gap as part of the installed features of your program.
As an added feature it would be great if not only could you 'lock' files and folders but also encrypt them - just to add that sense of security.
But aside from one gripe and one suggestion I consider your program to be one of the best I've found.
Regards
Adrian Hobbs (UK)
---

What I feel about "Folder Guard"? Folder Guard is very fast and easy to use. It does not need to encrypt files when I save them. So, I don't need to worry about the protected files getting corrupted or lost.
best regards
Clarence Chang (Hong Kong)
---

If I had to resume Folder Guard in a few words it would be 'peace of mind'. I first tried it last century, back in the Windows 98 era. Ten years later I have multiples uses for it: at the office it protects folders with vital business data, at home all database with name and addresses of family and friends, bank statements, expenses spreadsheets and email copies are also in hidden folders by FG. I even use it on two tablets PCs I have installed on my cars, the private routes and waypoints of my GPS software and family pictures and video clips are on folders protected by FG. And lets not forget to mention the laptop; mine has a few fake unprotected folders with junk, everything else is hidden and password protected.
Folder Guard is better then locking a door, its like not even allowing a possible intruder to know there is a door there.
Renato (Brazil)
---
I use the Winability Folder Guard Product, I think it is one of the most valuable products on my computer. I currently have a total of eight drives attached and I used folder guard to restrict access to them. My family uses the computer with multiple user accounts and I am able to keep them out of my business data stored for a couple of home based businesses as well as my personal data including financial and other important data files. Thank you Winability for such a great product. I have recommended folder guard to several others.
Jerome Crawford (Florida)
---

My Folder Guard review:
Since 2004 I use Folder Guard to manage private folders that I don't want to share with other users, including some programs folders.
One of the most useful features for me is the ability to just hide the folder content or restrict its access although it is still visible in Explorer. You can protect a folder but you don't lose the main folder structure.
The program is light in system resources usage, stable, fast and provides not only a customizable system tray icon feature but also a hotkey one.
In resume, Folder Guard gives you total control over folders and files in a fast and interactive way. Recommended.
I hope it is useful.
Best regards,
Carlos (Puerto Rico)
---

I purchased Folder Guard back in March of '06 and have found it a useful and valuable tool to keep my personal files secure and safe from prying eyes. It is easy to use and has the features I need. The peace of mind Folder Guard provides makes it easily the best purchase I've made for my computer. I highly recommend this program for anyone who has sensitive files they need or want to protect. Tressa.
---

I have been using Folder Guard since last 4 years now. Before that I tried different other softwares (which were freewares). But none of them were satisfactory. Even though I was aware about Folder Guard, somehow I could not get myself to pay for it. Then one day I had had enough and decided to bite the Bullet. I bought Classic Edition as I was using windows 98SE then. And what a relief it was. It took me some time to understand the features. But thereafter It was smooth ride all through. I discovered stealth mode operation. That was the best part. No one is aware of the secret content on my PC. When I upgraded my PC to Windows XP, the first thing I did was to buy Folder Guard Professional.
Folder Guard really protects the new design files and software source code. I also don't have to worry about letting my children use my PC. It gives me complete peace of mind.
Thanks and regards
Sudhir Joshi Mumbai India
---

I'd like to honestly say that this is a terrific product. I web host/design quite a bit of content for friends and colleagues with an operation that comprises of a few servers and some hard work. Although I trust my security policy be it technical or physical your program offers that extra layer of protection in regards attacks from 'the inside' by allowing me to protect my code, design and hard work stored on a laptop and an external drive.
Well done and thanks for a well priced product.
Scott Havelberg (Australia)
---

I have been using Folder guard to mainly protect the book I have been working on to make sure it stays MY book. Otherwise I protect work data I transfer to my laptop to work on at home, just in case my laptop should disappear.
Ken Zahn (Florida)
---

I've been using Folder Guard now for almost 2 years and in my humble opinion it's been one of the easiest and quick configuration package for setting security and options to folders/files that need to be safeguarded.
The only draw back is once in a while I get a blue screen of death indication a folder guard error in its description. I reboot and all is fine. Over the past couple of years I've had this error about 6 times. Other than that it kicks butt!
Rhonda Hanley
---

Dear Winability,
The reason to choose Folder Guard was just to protect the confidential data which I have generated and let that data be hidden or access denied from other persons with whom I would not like to share the data. It makes my work very easy. My idea remains my idea and if I go on vacation or on a tour I can lock my folder and when I come back I open the folder and do the needful and all my confidential work is safe. That is the reason why I can only think of one software that is Folder Guard. Believe me it works.
Respectfully
Madhur Mitra Dy. Manager (IT) Technomedia Solutions P Limited 1001, Kailash Building, 26, Kasturba Gandhi Marg. New Delhi - 110001, India
---

I really like this program. Iv'e tried so many others and none of them could hide, make them seem empty, or really password protect anything.Most other programs just try to encrypt whatever you try to password protect and I could do THAT without spending 50+ dollars.I think this program is totally worth the money even if you just get the standard version.Other programs also Iv'e found cannot password protect files over like 50 Megabytes or something.But with Folder Guard, you can protect files as far as Iv'e experienced that are at least 120 Gigabytes. I would recommend this program to any one who enjoys knowing their files will not be altered or erased without their permission.There are also settings you can apply for different sub folders and even your program files.You can make it so tight that people cannot even access your full "Start" menu.To get even better you can set the program so nobody can even alter your task bar unless the password is off.You can password protect anything and never lose your files.I always recommend backing up files anyway just in case but you can be sure with Folder Guard that nobody will ever be able to get to your files without your password.Two thumbs up!
James P. Ivins (California)
---

I discovered FG through a friend and have been using it for over 2 years now. As a lawyer, I obviously want some of my files to remain hidden from some other people who may be using my PC. FG is easy to use, reliable and does exactly what you want it to do. I especially like the different options to make protected folders visible or invisible. I haven't been across a better product yet.
Yves Montangie, Antwerp, Belgium
---

I have been using Folder Guard since July of 2006, and am quite happy with the ease of use and security that it offers. With all my nieces and nephews coming over to use my computer, it is important to me to know that my important files and folders are safe and inaccessible to anyone else, and my privacy remains intact. Thank you.
Frank Boccitto (Canada)
---

I'm a running a business in Holland were more people use my computer. The reason I bought the program is that, for me it's perfect because I can hide all the maps, that are for my eyes only. Because this program has a "hot key" is easy, because now my staff does not know that there are some files that are hidden for them. This way the "trust" stays with in our company.... And of course I recommend every body to buy the program.... It makes working so much easier....
Greatings from Holland.
Edgar Gatzen
---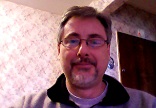 As a Computing teacher, I fully recommend this software. All of us need to keep important information safe and unreachable for others. Privacy and security really matter. Folder Guard meets all these requirements and much more. Give it a try. You won't regret it. Thanks and regards from Argentina.
GERMAN LORENZO.
---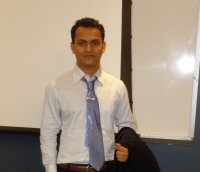 I like your folder guard because it is easy and fast, interactive software. It provides me to secure files and folders with password protection so i can hide. I can easily enable and disable files or folders or system through Hot key. I use for my personal document, excel sheet, bank statement and for my studies. Sometimes, if i am out of place residing my laptop or computer so i can secure files and folders easily through folder guard. One of main thing i like is it does not encrypt file so i like that. It is safe and unreachable to others.
Thanks & Regards, Mahendra Borad
---

This is simply the best program I got of the internet for protection of my folders. I'm in a company where there is more than 500 pc's. Privacy is not of the best and with Folder Guard I can keep personal files safe! That's all I asked for - Privacy - and Folder Guard did just that.
Thanks Cj Prinsloo
---
Folder Guard from WinAbility Software is the best ever Security Software I have found on Earth. Folder Guard is so Accurate and working Flawlessly in the Background. It's mode of Security (Stealth Mode & Safe Mode) with Folder and Windows Security options are unmatched among the other Security Suites available, I have used in the past recent years.
What WinAbility says, that's Folder Guard do.
I had recommended this most value for money Software to my Relative, Friends and Office Colleagues. Folder Guard really keeps my mind free from Prying Eyes/Nuts.
For me it's the only #1, The Bullet Proof Security from WinAbility Software Corp.
Best Regards,
Nitin Sood New Delhi (India)
---
The product is excellent and has great versatility. It took a little while to get to know all that it can do, and the help from support at WinAbility was exceptional.
Andrew Hoey Australia
---
I have only had Folder Guard for a few weeks. So far it works very well. Can I use a key stroke to open and close the folder(s) protected with Folder Guard? That would be very handy. I may have more to say when I have used the program for several months.
Frederic Compertore USA
---
Great app for making sure folders and files you do not want everyone seeing are protected. Can hide and give access to as well as deny access and not hide. All options in between. I know of no other app that does all this.
Michael E. Dosier USA
---
it sometimes seems to change its setting of its own accord. I had difficulty at the beginning to get it to operate with the chosen shortcut key strokes (Hot Keys) and it would fail to respond for the first few tries. It now seems to be operating ok. The user interface when switching on and off seems a bit messier than the older version. Otherwise, it does what I bought it for and I'm satisfied with it.
Ewen Adamson, France
---
Just good to use!
MyongHyeok Pang Korea
---
i had Folder lock for years, this one is much easier and user friendly , and to me it makes more since than anything else, I still have not figured out to lock an entire drive though. In other wards I could lock large folders and unlock them easily but not the hard drive it self. Maybe there is a way, i just have not figured that out
bill bayazed USA
---
I have been using Folder Guard for 2 years. It's a solid programme that does the job well!
Jan Jalloh South Africa
---
Very good software. Please reduce price so that more persons can buy it.
Hitesh D. Patel India
---
Very good application ,easy to use and and so secure thank you
herve Dailly France
---
Excelent software
Daniel Pilon Sacchi Brazil
---
No more Words 100% Fantastic.!
Holger Hoffmann Germany
---
Fast, easy, goof proof
David P USA
---
The program worked for me very well. To renew for the version 9.1 can not start, does not recognize FGuard32.dll. My windows vista home premium. Something is wrong with the installation.
MANUEL PATRICIO Spain
---
What I feel to use "Folder Guard"? It is very fast and easy to use. It no needs to encrypt any files when I save it. So, I didn't need to worry about the protected files will be corrupt or can't retrieved.
best regards
Clarence Chang Hong Kong
---
I have been using Folder Guard for approximately 12 years (maybe longer) and I believe it is a fantastic product. I never have to worry about anyone using my home computer because all my personal folders are locked and no one can view them.
One fantastic product that protects all my data securely.
Joseph A. Foreso N. Carolina
---
I am a loyal customer, as I have used Folder Guard since 2003. It may not be the only game in town, but for me, I would not choose any other folder protection software.
Alan Scott Davis Georgia
---
Using this program since two, three Years without major issues. Perfect done! Thank you
Heinz Achermann Switzerland
---
This has always been the finest program for my purposes. Easy to use and to configure. I've been using it for years. Perfect!!!
Harry D. Varlie California
---
Excellent program. Tried several others and had nothing but license problems and issues with them loosing license keys and requiring repurchasing. Even working with "customer service" problem could not be resolved. Have not had that issue with Folder Guard. Have it deployed on several computers now to protect access to folders. Easy and simple to install and use.
Richard McFee USA
---
When it comes to Folder Guard I am extremely happy with it. I have always wished for a program that can single out the folders I want to protect and now I have it. I love it that I can protect a folder but still allow backups to be done even if it is closed. Great Stuff.
Rae Wallis Australia
---
I have been using Folder Guard for several years now and it's worked very well. It's easy to lock & unlock files. I particularly like the feature query that shows up on the screen "LOCK ALL UNLOCKED FILES? ", when you're about to shut down. You have an excellent product for securing sensitive files.
RICHARD S. SCHMITZ Florida
---
I'm not a computer expert, but I have found FolderGuard to be pretty good. It does what I want it to do, and I haven't had any problems with it.
Ray Lynch Australia
---
All OK as advertised. I used to use Folder Shield but they discontinued it. Your program is better.
Bryan Hinkle Ohio
---
Folder Guard works like a charm and is very easy to use. I highly recommend it to anyone wanting to secure sensitive files.
THOMAS Iowa
---
I love this program. It does exactly what I was hoping for. Other programs seem to be more cumbersome and include encryption which I don't need and seems to make things more more difficult to use. I'm not trying to hide critical information from some foreign hacker, I just want a SIMPLE way to lock whichever folders I choose with a password to keep prying eyes out. Folder Guard delivers perfectly!
Ray Balconis New York
---
Excellent. Powerful, reliable & extremely easy to use.
EWB Solutions Ltd UK
---
Would you like to send us your feedback, as well? Sure, please use the feedback page for that.
Please feel free to download the fully functional evaluation version and give it a try. If you don't like it, use Windows Control Panel to uninstall it: no strings attached.
Folder Guard User's Guide • Videos • Download • Purchase
More information