The Find Files command of AB Commander can be used to search for files and folders using a name mask: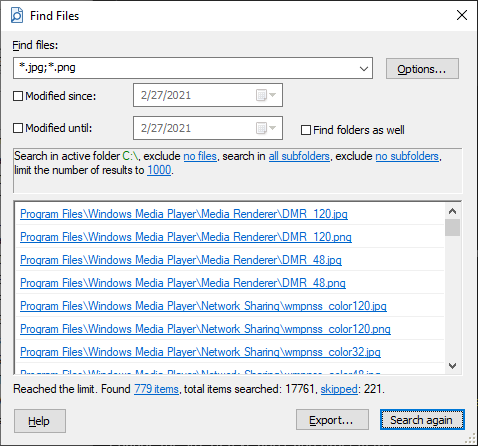 You can also use the alternative search command to search for files, by pressing the Ctrl+Shift+F keys. When you install AB Commander, the standard Windows Search command is set up to be used for the alternative search. However, you can designate a third-party search application for that, using the Tools page of the Options window of AB Commander.
---


Copyright © 2023,
WinAbility® Software Corporation

.
All rights reserved