When setting up the protection of folders or files that do not currently exist on the computer where you are running Folder Guard, you may see the following screen: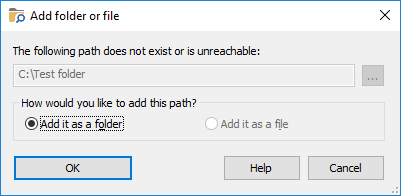 This screen is displayed because Folder Guard cannot determine the type of the object that does not exist yet, so you need to use this screen to clarify whether the path you want to protect would specify a folder or a file.
---


Copyright © 2019,
WinAbility® Software Corporation
.
All rights reserved
.