AB Commander includes a built-in image viewer that you can use to quickly preview image files without starting dedicated image applications. To use the image viewer, select the image file in a panel of AB Commander and choose the Quick View command from the Tools menu (or press Ctrl+I):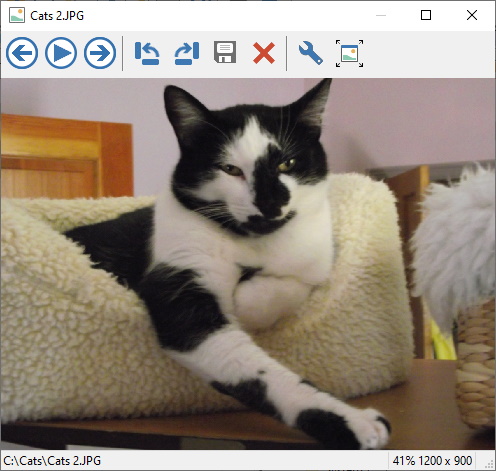 The toolbar of this window contains buttons that you can press to display several images located in the active folder as a slide show, to change the orientation of the current image, to display the image in the full screen mode. You can also press the Options button to display the Options for Internal Quick Viewer window.
Note that when you use the image rotation buttons, the command changes the orientation of the image without modifying the image itself. In other words, the image file remains in its original state even if you use the image rotation buttons.
---


Copyright © 2023,
WinAbility® Software Corporation

.
All rights reserved